Managing Partner – Mike Gustavson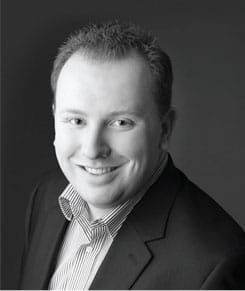 A native of West Vancouver, Mike discovered at an early age the wonders of modern technology, and held a particular fascination for motherboards. Growing up in a house of entrepreneurs, however, Mike couldn't resist the lure of the business world. He enrolled in the UBC Bachelor of Business (Real Estate) program, and later, the associate business program at Capilano University, but kept one foot firmly planted in the computer world.
After graduation, Mike joined London Drugs as a Computer Specialist. From these humble beginnings, Mike learned first-hand the importance of customer service, and, along with his former high school buddy Jason, practised his skills on family and friends' technology problems.
After nurturing his business and technology skills for four years, he launched Sea to Sky with Jason in 2003. With his singular focus on finding the right solution for his clients' businesses, while keeping a keen eye to IT budgets, Mike has helped his clients make the most of technology without breaking the bank.
In Mike's spare time he can be found on the ski hill with Jason when he gets a chance. An avid DIY fan Mike, has numerous projects on the go at home and enjoys good food, fine wine and great company.